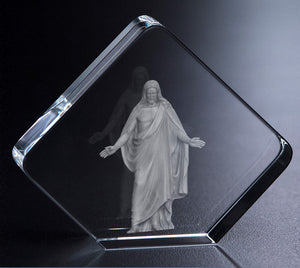 This Perfect Rendition of Christ is in 3D
Bertel Thorvaldsen was commissioned to sculpt statues of Jesus and the Apostles for the Church of Copenhagen.
The Statue of Jesus was completed in 1821. The Christus was not well known outside of Denmark until 1896, when an American textbook writer wrote that the statue was "considered the most perfect statue of Christ in the World."
3.25"W x 2.5"H x .75"D
Lighted Base is $8.00 Extra, Base #11