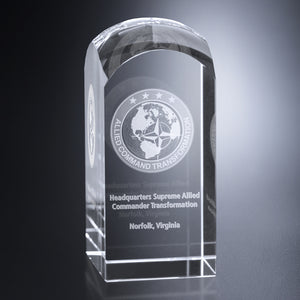 This Beautiful Piece is Perfect for Subsurface Etching. Upload Your Photo and
Choose your Personalization.  You will Love this Family Keepsake.
Pricing comes in two parts, the Crystal itself and then the Personalization which is the most costly part of the piece. 
4"H x 2"W x 2"D
A light base is included with this piece. A proof will be sent prior to production.
Questions? Call 636-358-6303